Top 20 Wedding Planner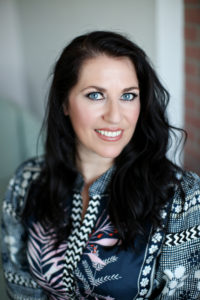 Annemarie Donaker, Professional Wedding Planner
"Annemarie Donaker Weddings and Events is really a wish come true for me! I realized many years ago that I was destined to be a planner. It's in my nature to plan and organize."
From Corporate Events to the Wedding of Your Dreams
In her early twenties, Annemarie realized her love of party planning. While working on the event committee at a large bank, she quickly realized her aptitude and passion for planning large corporate events.
Annemarie quickly branched out from company awards ceremonies and Christmas parties to start organizing birthday parties, showers, and charity fundraisers for friends and clients. But her favorite events were always weddings.
"I have been called a perfectionist," Annemarie says, "But I don't see that as a bad thing! Having someone like me planning your big day is a good thing."
When it comes to choosing a wedding or event planner, personal connection is key. 
Annemarie has a meticulous attention to detail and an acute sense of anticipation for her client's needs. With so many wedding and event planners in San Diego to choose from, finding the right fit is so important. Annemarie is passionate about giving her clients the VIP treatment they deserve.
Themed parties are her specialty!
"From a Breakfast at Tiffany's brunch, to a funky Gypsy birthday complete with psychics, making your party or event something to remember is my ultimate goal!"
Annemarie has been featured on The Knot, Wedding Wire, WedSmart, San Diego Style Weddings, and more.
When she's not planning your event, you can find Annemarie…
Playing with her cats or cooking meals with her large, crazy family. She enjoys Champagne and dark chocolate, taking barre classes, and trips to Disneyland.
wedding tips and advice
Keep True to Yourself
When deciding on your wedding theme/color don't jump on a trend that isn't your style at all.  You want your wedding to look and feel like your personality.  Years later when you look at your pictures and remember how beautiful the day was, and not regret a style choice you made.
Do a First Look
Some couples are on the fence about this.  But I love when a couple does a first look.  You get to take a breath and enjoy the moment you see each other for the first time without other people around. The photographer captures this sweet, romantic moment.  And once you have seen each other you can now take bridal party photos which will make less photos to be taken after the ceremony.
Eat!
Make sure to take the time to eat on your wedding day.  You will be drinking and dancing, so you need to keep up your energy.  When I coordinate weddings, I make sure the bride and groom eat.
Decide What the Most Important Things Are
When planning your budget decide the three or four things that are most important to you.  Spend your money on those things, then figure the rest out.  Don't worry and stress about the items you need to complete on a smaller budget because the most important things are covered.
Services overview
We offer a variety of planning services, from full wedding planning, day of wedding coordination, to special event planning.
Whether you are having a large wedding, a midsize birthday party, a bridal/baby shower, or an intimate dinner for two.  We can help you execute a memorial and magical event your friends won't soon forget.
what people say about us
See more testimonials
Let's get personal

As passionate as I am about my work, I do have other passions as well. Here are a few things that I love.
My cats
My large, crazy family
Champagne, because who doesn't like bubbles
Shoes
Dark chocolate
The colors purple and pink
Disneyland
Laughing
Long leisurely meals with good friends
Chocolate/peanut butter ice cream
Barre class